Our program staff includes coaches, coordinators, instructors, and assistants who work collaboratively to integrate real-world STEM into a uniquely urban curriculum.
Noah
Noah Tom-Wong currently lives in New York City after living in Hong Kong and Seoul, and has a love-hate relationship with its extensive subway system. In addition to his role as CityScience's FLL coach, Noah spends his free time working with a number of robotics teams in various competitions.
Ragavan
Ragavan Sivanesathurai was born in Sri Lanka, and raised in Queens. He is an educator, dancer, aspiring health professional, and has taught STEM and dance in various after school programs throughout New York City. After graduating from Hunter College with a Bachelor's of Science in Public Health, Ragavan aspires to obtain a Masters in Occupational Therapy specializing in pediatrics.
Matthew
Matthew Catagua was born in Queens, New York. Science (of all kinds) was always a favorite subject. In high school, Matthew was enrolled in a New York State agriculture program and graduated with a HS agricultural science degree. He now attends New York City College of Technology where he is pursuing a degree in Computer Engineering Technology.
Hazel
Hazel Donaldson first experienced LEGO in high school before going on to earn a Bachelor's degree in Chemical and Biomolecular Engineering at New York University. Hazel now provides weekly technical assistance and mentoring for after school programs.
Tiffany
Tiffany Richards has a Bachelor's in Magazine Journalism from SUNY Plattsburgh. After completing her degree, she was pulled toward the joys of working with kids. She has worked with New York Cares, All About Learning, Schools That Can, Injoy 7 Technologies and The Center for Human Development and Family Services, Inc. (CHDFS). In her spare time, she enjoys checking out random recipes to cook, writing in her blog The Heartbeat Life, playing tennis or soccer, and discovering more about the environment around her.
Mikey
After earning a Bachelor's degree in Biology, Mikey worked as science educator at the Adventure Science Center in Nashville, Tennessee. After a detour into coding and software development, Mikey refound his passion of education and inspiring young minds. He brings his academic and professional STEM experience as well as love of hacking to his lessons. His interests include DNA, rock climbing, and ultimate frisbee.
Working behind the scenes and stewarding the organization's resources, we get great joy in telling CItyScience's story and growing the organization's impact.
Thor
Executive Director 
Thor Snilsberg is a parent, educator, and community planner dedicated to inspiring a generation of urban youth to learn from and improve their environment. Born on a farm and trained as an urban planner, Thor has led economic development, alternative transportation, and education projects with community engagement at their heart.
Thor's engagement in education issues began as an undergraduate when he volunteer-tutored middle school students in St Paul, MN. After moving to New York, Thor continued to mentor youth and volunteer for educational organizations. These experiences developed Thor's commitment to educational equity and his desire to found CityScience. Thor envisions a world where students learn and apply science in their surroundings.
Thor enjoys speaking about community building and youth voice as it relates to STEM education. Read a recent Q&A after CityScience was named one of the 2017 DUMBO Dozen.
Zoe
Communications Associate
A native San Franciscan, Zoe comes to CityScience after completing an Master's of Fine Arts in Creative Writing at New York University (NYU). She currently teaches undergraduate writing at Borough of Manhattan Community College and NYU and volunteers regularly with Community Solidarity, a food justice group.
David
Bookkeeper
David Stone was born in Queens. A member of the American Institute of Professional Bookkeepers, David has provided nonprofit and for-profit bookkeeping services for over twenty years. David lives in Park Slope with his wife and son and currently unused musical equipment.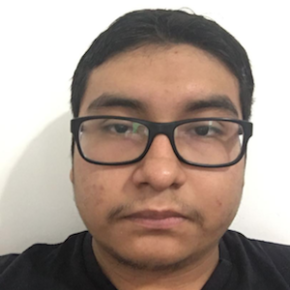 Jorge
Volunteer Jorge Rojas was Born in Manhattan New York. Lives in Queens New York. My Favorite subjects are Math and science. I am currently enrolled at New York City College Of Technology and I have just completed my Associates Degree in electromechanical Engineering. I am currently working on my Bachelor's Degree in Computer Engineering Technology.
Alex Brooks, Chairperson
IT Consultant, Acumen Solutions
Cindy Davis, Treasurer
Mount Sinai Health System
Doug Schuster, Secretary
Manager and Data Engineer, National Center for Atmospheric Research
Mike Powell
Executive Director, Passaic County Community College
Lisa Mielke
TASC Science Manager (retired), ExpandEd
Thor Snilsberg
Executive Director, CityScience